Our Founder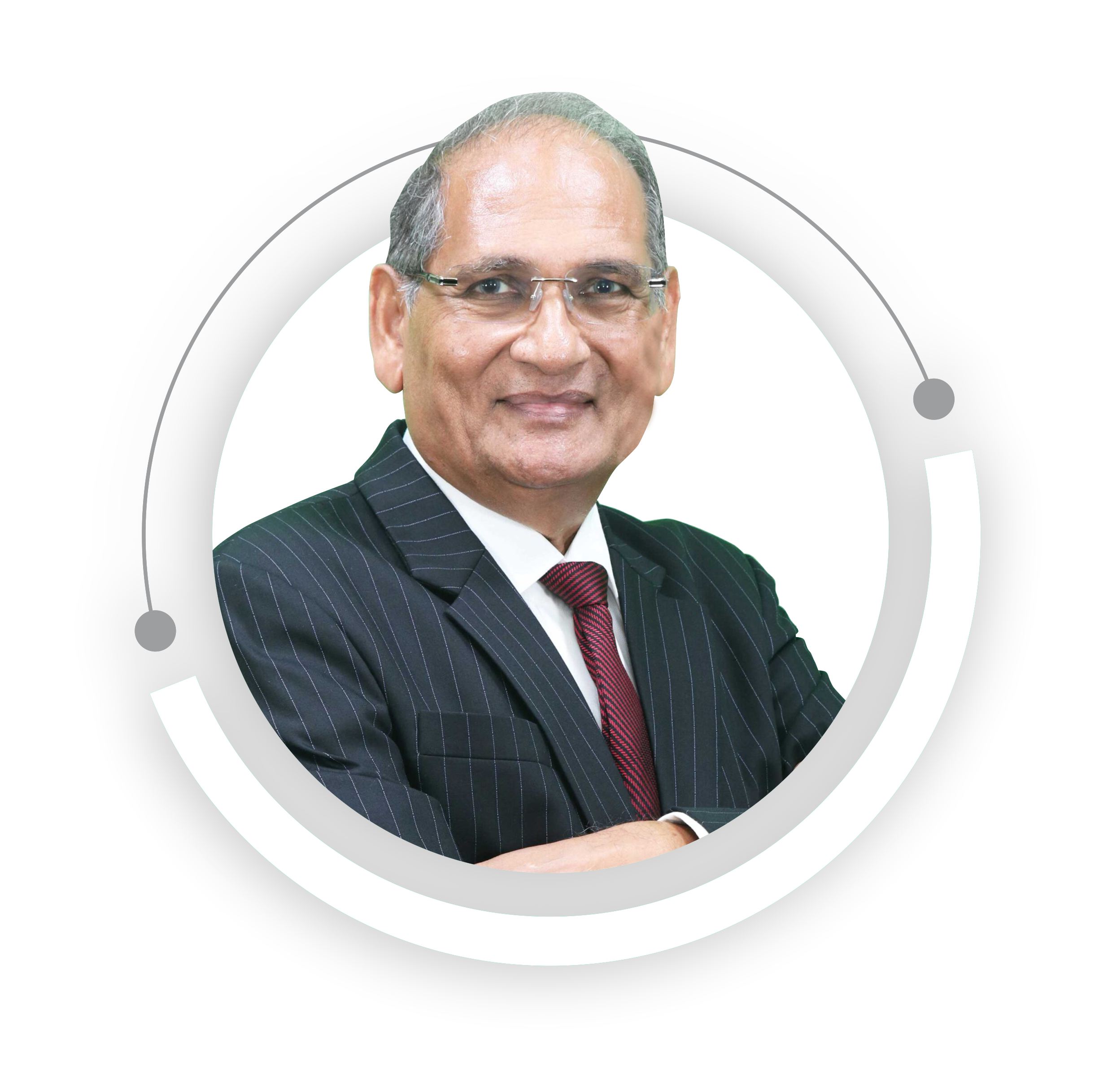 Prof. J. K. Shah (CA)
Founder, J. K. Shah Classes
Prof. J. K. Shah, founder and pioneer behind J. K. Shah Classes is a thorough educationist. He has specialized in coaching aspirant Chartered Accountants(CAs) for last 40 Years. There must be 1000s of qualified CAs who have studied in J. K. Shah Classes and have passed out with flying colors. J. K. Shah Classes has virtually become synonymous with the ultimate in CA Coaching. List of ever growing All India Rank Holders says all about J. K. Shah Classes and one would be surprised, if at all you find anyone who did not study under him. Students from all around the country come to us for CA, CS Coaching.
JKSC started in 1983, a year of utmost prominence for India, thanks to 'Kapil Dev and his men' who defied all odds and went on to clinch the Cricket World Cup by beating the mighty West Indians on English soil – a feat beyond imagination! Adding some more glory to that iconic era of the early 1980s (which also saw the birth of MS Dhoni), JK Shah Classes, the pioneers in the field of CA coaching, similarly defied all odds from being a humble one-man-show with seven students to a mammoth 'Rankers Factory' for CA and other Professional Courses in Commerce coaching with 70,000+ students annually all across the country. JKSC dominance in CA coaching continues to defy all odds. It is growing from strength to strength in selflessly serving the Commerce students.
The only 'Commerce Specialist' with such a massive presence and footprints across the country, JKSC is an epitome of perfection and precision in the field of coaching Commerce aspirants for professional courses like CA, CS, CMA, CFA, etc. While most (in fact all) national-level education companies are focused on Science aspirants, JKSC is the only reputed national-level education company focusing explicitly on Commerce aspirants with complete dedication and consistent results for the past 40 years.
Leading an extremely successful Commerce coaching class and continuously being an undisputed market leader for nearly four decades is no mean feat. JK Shah emphasises, "We follow military-like planning, including a fixed commencement and a set completion date. Abiding by these, the teaching and non-teaching staff burn the midnight oil to achieve the set goals and deliver to the best of their abilities. We ensure that our teachers are kept up-to-date with the latest developments in the field of coaching by regularly organizing training programmes and workshops. Also, for our students, we offer the best quality study material and simulative test series that help our students to surpass all odds. My fellow competitors have always felt that JKSC has been lucky in its growth journey. I am happy that such a perception is carried for us; the JKSC team can thus continue to serve the Commerce aspirants with meticulous planning and precise implementation of its successful ethos and philosophy."
Over the years, the coaching industry has seen a paradigm shift. From being a 'one-classroom, one- subject, and one-teacher' affair to the EdTech era, the industry has thrown legions of challenges and opportunities in front of the class owners, teachers, and students. Like any other coaching class, JKSC bore the brunt during the COVID-19 imposed lockdown when the new crop of EdTech was suddenly dominating the coaching market with their online-only pedagogy. However, as things normalised, teachers and students both preferred to return to the established form of coaching, which is in-person and face-to-face. The hybrid coaching mode is thus the new normal, spearheaded by JKSC for Commerce aspirants in this post pandemic era.
Every year more than 70,000 students study at JKSC. Having started just as a class for Cost Accounting to CA Final students, JKSC has expanded by leaps and bounds, catering to all subjects of CA, CS, CMA, CFA, etc., along with junior-college (XI-XII) education coaching under its ambit – making it the largest dedicated Commerce coaching classes of India. Aligning to the ever-evolving needs of NEP 2020 is the primary focus at JKSC in the near future. JKSC plans to expand its footprint across the length and breadth of India. Fortifying its market leadership in Commerce and Professional Courses by continuing to serve the student community with utmost precision and care. JKSC has set its sight on coaching and training 2,00,000 students per annum in the next five years and has widened its market leadership in Commerce and Professional Courses by offering state-of-the-art hybrid pedagogy as required in this forthcoming post-pandemic NEP 2020 era.